Basic expressions in Spanish to travel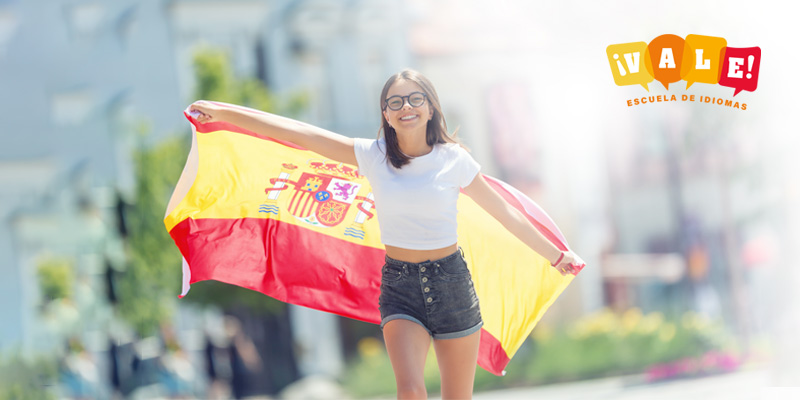 Have you decided to visit a Spanish-speaking country and have no idea about the language? Don´t worry, today we show you the basic expressions in Spanish to travel so that you can enjoy the adventure despite the language barriers.
Greetings and useful phrases
Hola, buenos días/tardes/noches: Hello, good morning/afternoon/evening.
Gracias: Thank you.
De nada: You are welcome.
¿Me puedes ayudar?: Can you help me?
Lo siento: I am sorry.
Hablo poco español: I speak little Spanish.
No le he entendido, ¿podría repetir? / ¿Podría hablar más despacio?: I didn´t understand you, could you repeat please? / Could you speak slower?
¿Dónde está el baño/la salida?: Where is the bathroom/exit?
¿Cuál es mi puerta de embarque?: What is my boarding gate?
¿Dónde se recoge el equipaje?: Where is baggage collected?
¿Dónde está la parada de autobus?: Where is the bus stop?
¿Este autobús se dirige a ………..?: Is this bus heading to … ……..?
Por favor, ¿me puede llevar a la calle …… ?: Please, can you take me to the street….. ?
¿Podría indicarme cómo llegar a ……?: Could you tell me how to get to ……?
Estoy perdido ¿me puede decir dónde estamos?: I'm lost, can you tell me where we are?
¿Sabes dónde se cambia de línea para ir a la estación ………..?: Do you know where you change lines to go to the station… ……..?
¿Cuánto cuesta la entrada?: How much is the entrance fee?
¿Cuál es el horario de visita del museo Picasso?: What are the visiting hours of the Picasso museum?
¿Tiene un catálogo de la exposición en inglés?: Do you have a catalogue of the exhibition in English?
¿Hay descuento para niños/estudiantes/mayores?: Is there a discount for children/students/seniors?
¿Me podría traer el menú/ la cuenta?: Could you bring me the menu/ account?
¿Qué me recomienda del menú?: What do you recommend from the menu?
Me gustaría comer/beber…..: I would like to eat/drink …..
Quisiera reservar una mesa para 4 a las 19:00h, por favor: I would like to reserve a table for 4 at 19:00h, please.
¿Puedo pagar con tarjeta de crédito?: Can I pay with credit card?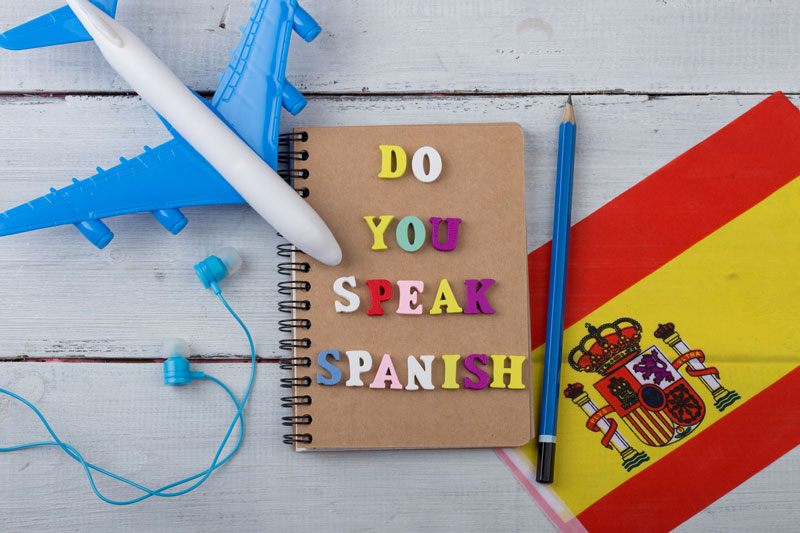 Basic conversations with locals
¿Cómo estás?: How are you?
¿Cómo te llamas?: What's your name?
Mi nombre es …………… y soy de Londres: My name is… ………… and I'm from London.
Encantado/a de conocerte: Nice to meet you.
¿Qué sitios me recomiendas visitar de la ciudad?: What places do you recommend me visit in the city?
Me estoy hospedando en el hotel ……….: I'm staying at the hotel ……… .
Llegué a la ciudad hace 3 días: I arrived in the city 3 days ago.
Voy a estar aquí hasta el día ………. I'm going to be here until the day……….
Gracias por ayudarme con mi español, eres muy amable: Thank you for helping me with my Spanish, you are very kind.
¿Quieres que nos sigamos en redes sociales?: Do you want us to follow each other on social media?
We hope that the basic expressions in Spanish to travel have been useful to you and that you enjoy your trip very much.  If you need help practicing pronunciation or learning new phrases, we will be happy to help you with your Spanish.
Follow us on Facebook and Instagram to not miss any news, Learning now is easier!
Speaking in a foreign language that we don't know can be complicated at first. However, we assure you that with the basic phrases above, you can perfectly cover your most urgent needs in any Spanish speaking country.
Many of our Spanish students are foreigners who came to Malaga (Spain) and fell in love with the culture and language, so they decided to learn the language in our language school, either  in person or through our online classes.
Now there is no one who can stop them! We are very proud of their progress.